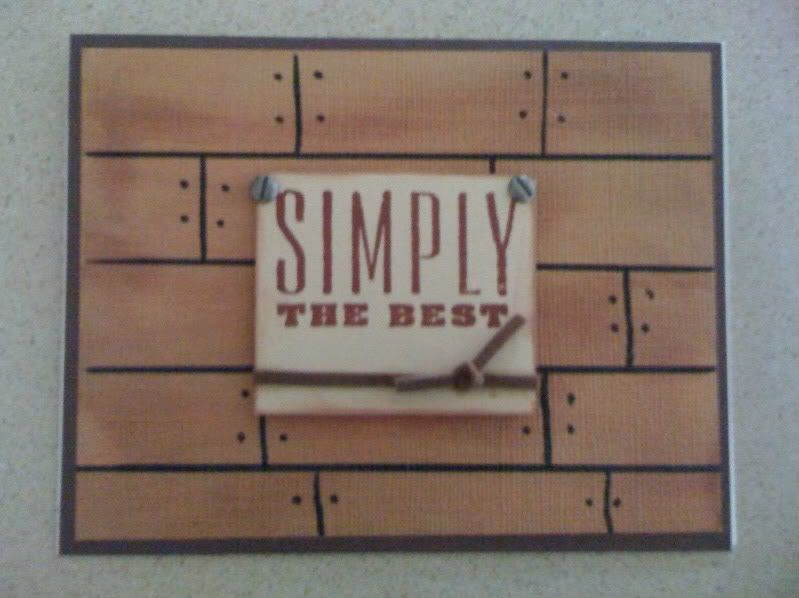 I thought I share a card I made for the wonderful man that always gives me strength, support, encouragement, and most importantly love. My DH was nice enough to enclose our back patio (which we never used) and made a craft room for me. He added a few surprises on custom making my paper racks and embellishment shelves. He wanted to make sure that I had my own personal space. Of course with two little girls who always want to copy mommy, I had to make sure they had their space as well. I love that because I know that one day I will be lonely in there by myself.
Okay back to my DH, he never fails to give me advice on life as well as my crafts. He always brings out the best in me and basically treats everyday as if it were my birthday or Mother's day. Although this card doesn't come close to what he deserves this is what I made for him.
Thanks for looking! Have a wonderful day!