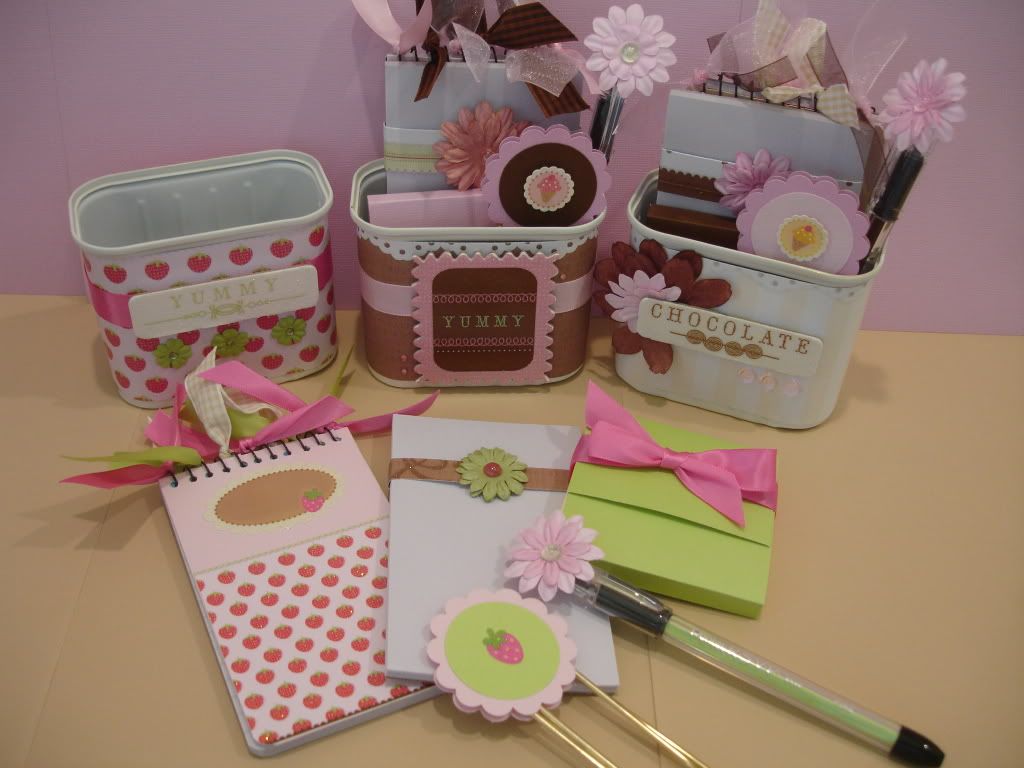 Happy Hump Day everyone! This is something I worked on. I wrapped and decorated SPAM containers and added a few coordinated stationery items in them. Added items are: a blank notepad, a ruled tablet, a book mark, a post it note holder, and a pen.
I must say, I'm really having a lot of fun decorating cheap things. LOL! Okay, taking affordable items and adding a personal touch to them. :-D
I hope everyone is enjoying their week so far....Thanks for lookin!