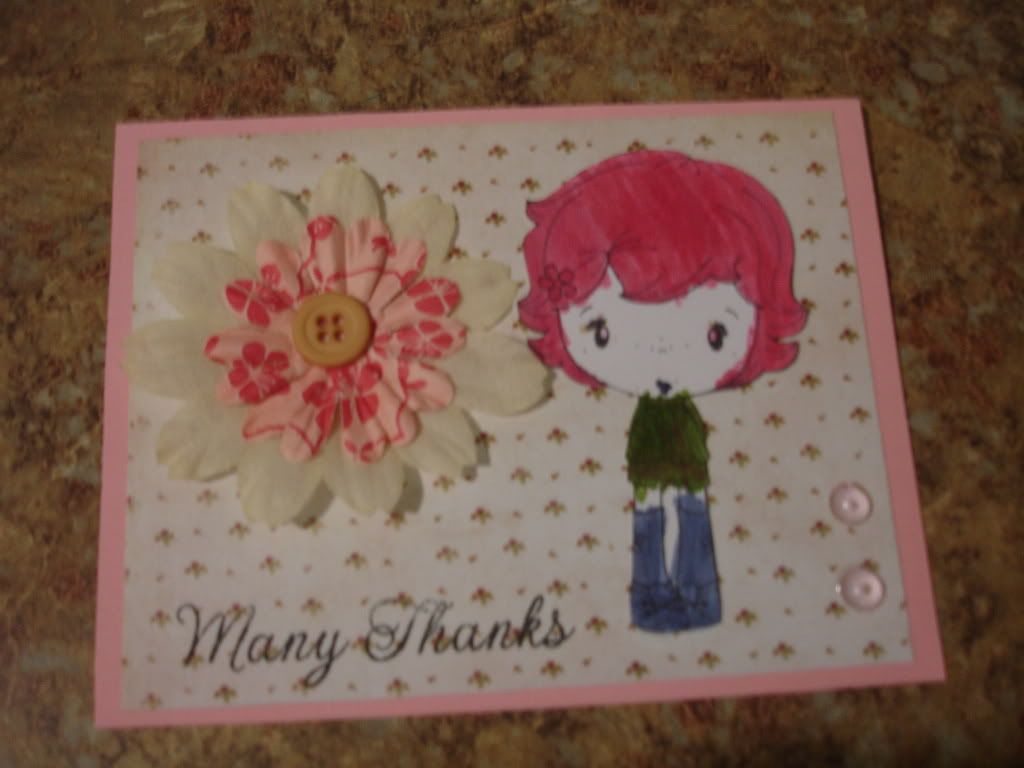 Happy Sunday everyone! Today I'm sharing a card DD "Hunnie" made. She made this for one of her Aunties who we asked to be on her emergency contact list for school. I'm trying to teach her to always show gratitude for those who are part of our lives and to always show kindness. Hopefully she can exemplify that to others while she's young enough and that it will stick with her before the rest of the world cast their examples on her.
I did all the cutting and she did the coloring and pasting. Not bad for a four year old huh? lol!
Thank you for looking!