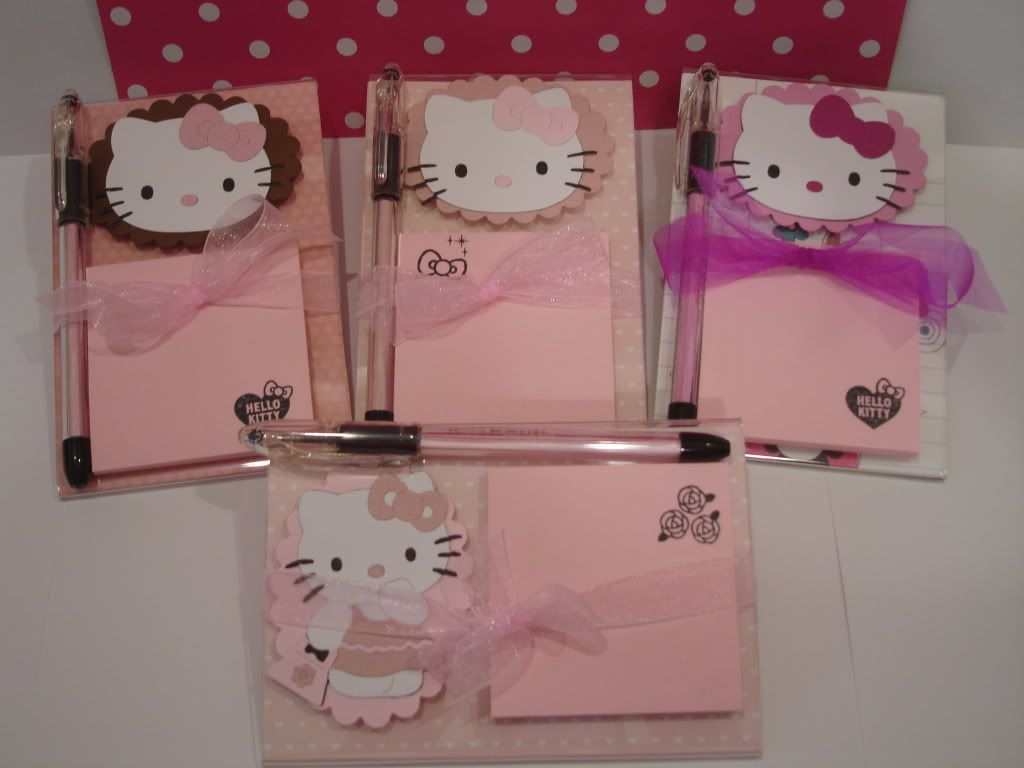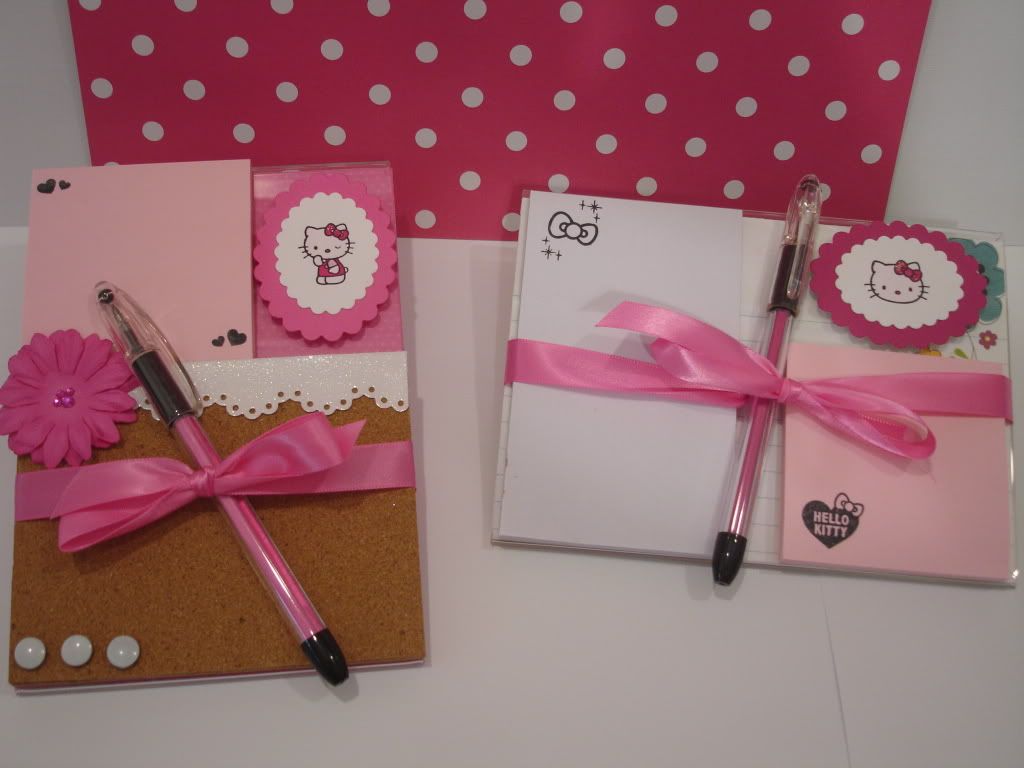 Ok, ok, I know...I've been going overboard with Hello Kitty. But can you blame me? hehe!
Well, I'd like to share a few crafty items I made awhile ago. They are post it note holders, notepad holders, and desk top stationery. I think you've noticed what kind of blog this is turning into ;-P!
Oh and everyone please have a safe weekend!